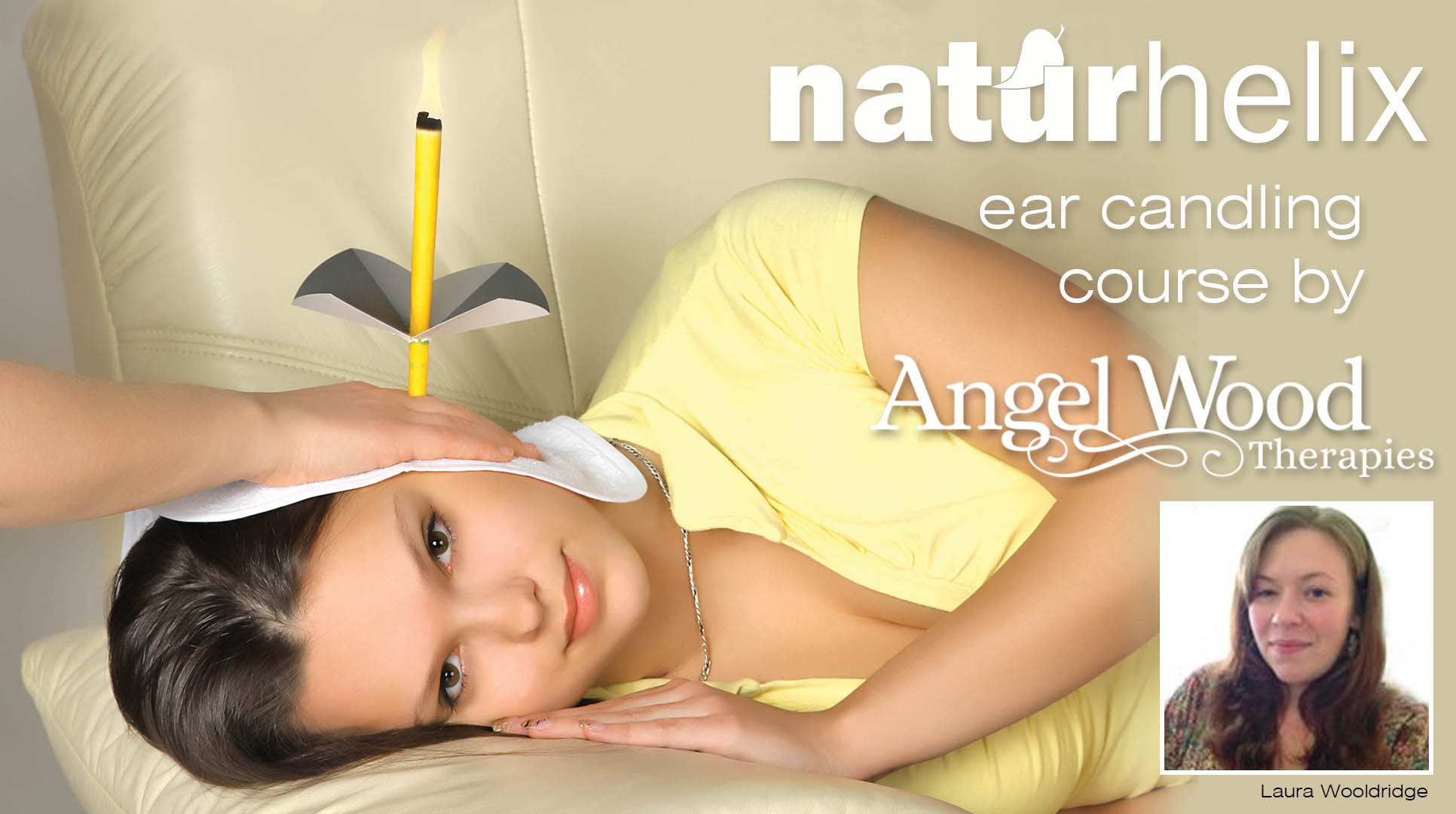 Dear Naturhelix Customers,
Our English partner offers professional Naturhelix Thermal Auricular Therapy (Ear Candling) training.
Her name is Laura Wooldridge, she is a qualified Beauty and Holistic Therapist, has a certificate in Education/DTLLS from the University of Wolverhampton and offering therapies independently since 2006.
Her Angel Wood Therapies holistic centre based on the Lower High Street in Stourbridge, West Midlands near Birmingham and offers a wide range of Complementary Therapies, Workshops and Accredited Qualifications. 
Laura works with Naturhelix ear candles for a few years now. She has a number of holistic, beauty, spiritual and massage therapies too. Her professional trainings are accredited and recognized by Associated Beauty Therapists (ABT), Federation of Holistic Therapists (FHT), Holistic Accreditation Board (IPHM) just to mention a few.
The Naturhelix Thermal Auricular Therapy certificate is accredited by ABT and IPHM.
                       Click the button below to sign up for her Naturhelix Ear Candling Course!