The value of the purchased product(s) is payable in advance. The order will be shipped upon cleared payment received.
Please remember to leave the exact order number and buyer's first and last name in the reference when completing the bank transfer.
Bank Transfer Step by Step

1. After choosing your product(s) in webshop, on the "Shopping Cart" page please click the "Checkout" button.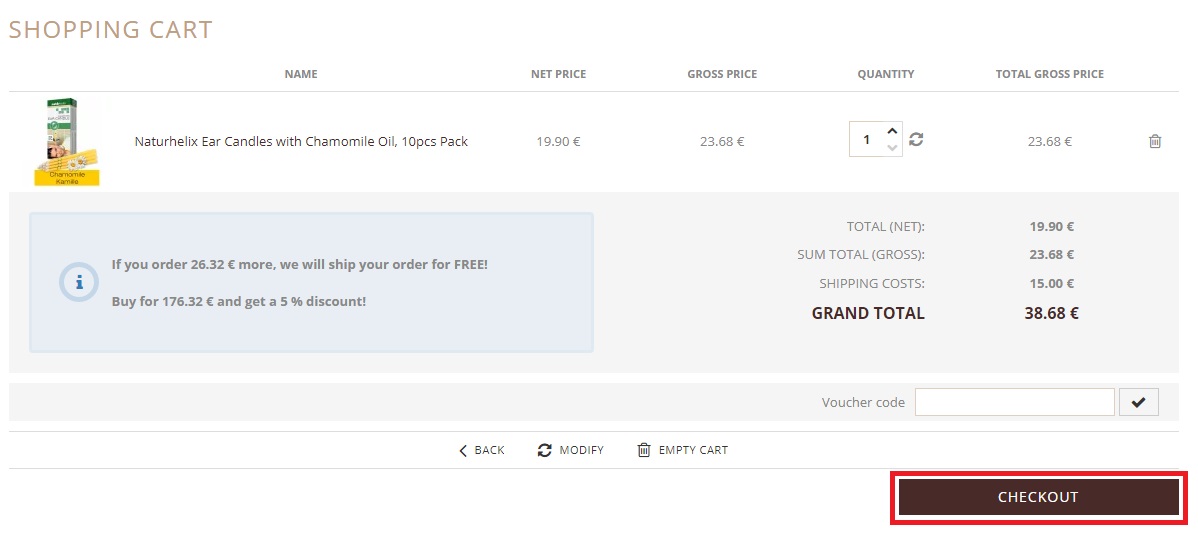 2. You will find the payment methods on the next page. Please choose the "Bank Transfer" option to proceed.
    After reviewing payment and shipping details, please click "Continue".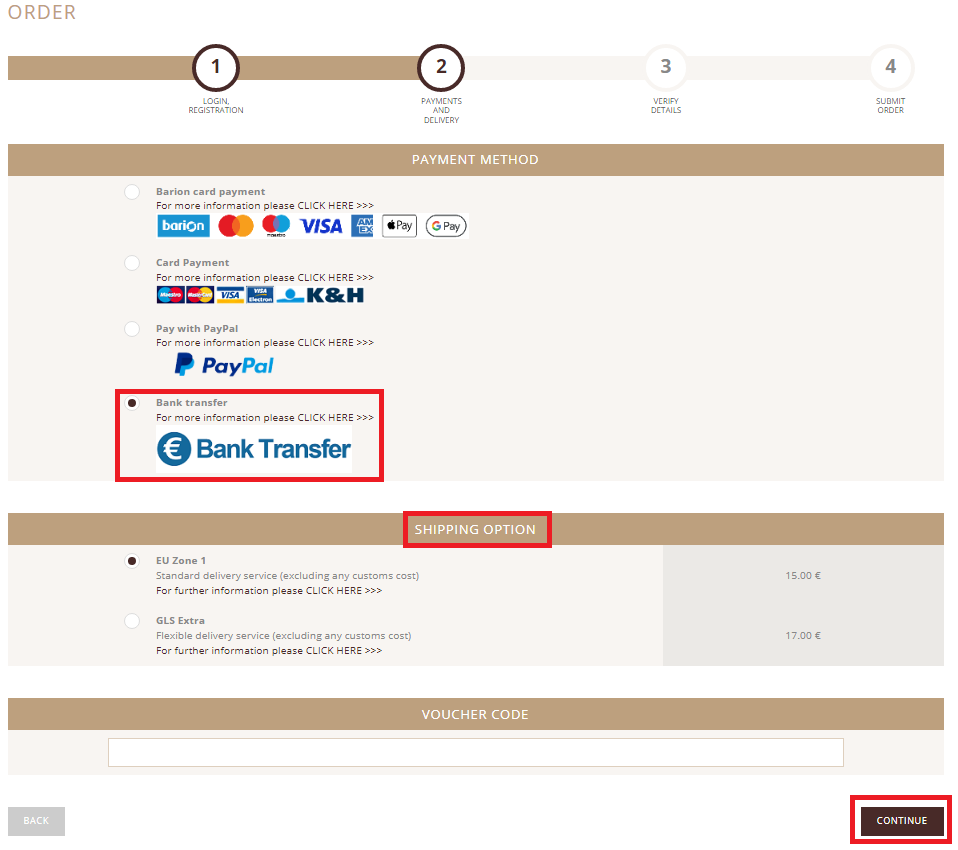 3. Please check the box to indicate that you have read and agree to the Terms and Conditions.
    Please confirm your order by clicking the "Order" button.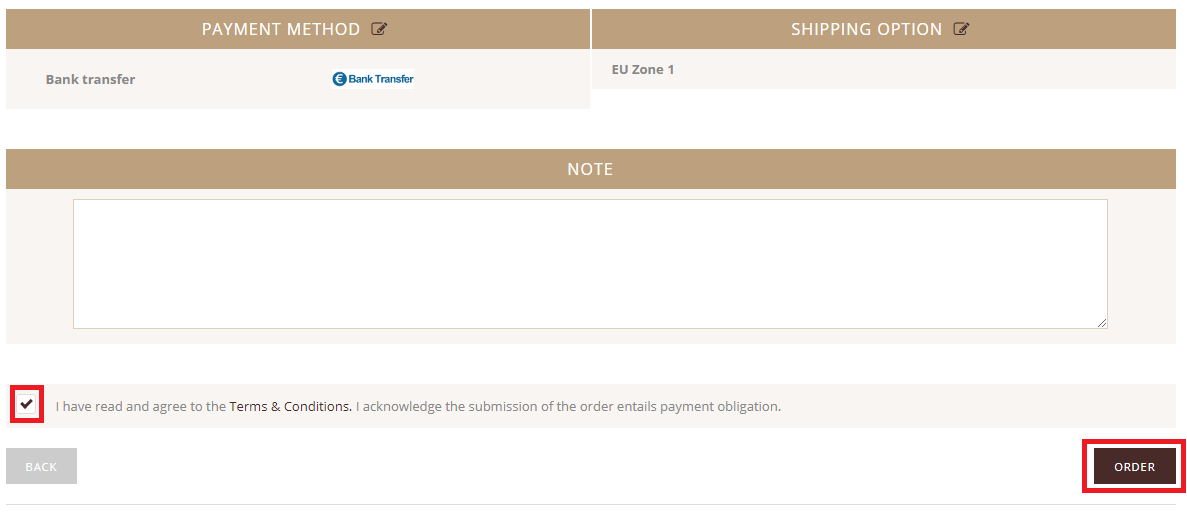 4. On the next page you will find your order number for the current order.
    Soon we will send you a proforma invoice with all the bank details for the transfer.
    Alternatively you can find these details down below.

Company and bank details:
Company name: Naturhelix Kft.
Address: Dencsházai út 6-8, H-7900 Szigetvár, Hungary
Phone:  +36 73 510 009
Mobile: +36 30 408 8645
EU VAT number: HU 14467095

Account holder: Naturhelix Kft.
Name of bank institute: TransferWise Europe SA
Address of bank institute: Square de Meeûs 38 bte 40, 1000 Brussels, Belgium
Account number / IBAN: BE58 9670 2077 9079
BIC / SWIFT:  TRWIBEB1XXX